Star Wars 3D CHESS SET RARE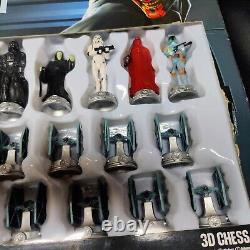 Get ready to play your favorite game in a galaxy far, far away with this rare Star Wars 3D chess set. It's a must-have for any serious Star Wars fan and collector.
The set features beautifully crafted pieces inspired by iconic characters from the franchise, including Han Solo, Chewbacca, and Darth Vader. Box has slight tear as seen in pictures.