Star Wars C3PO Tape Dispenser rare collectible LUCASFILMLTD ceramic Sigma 1981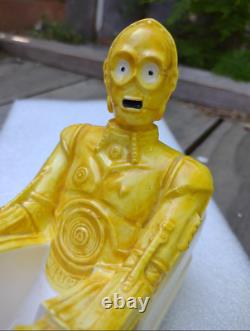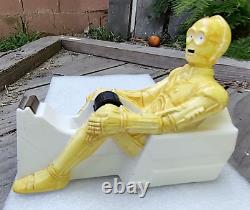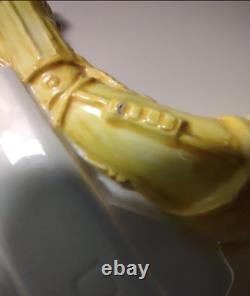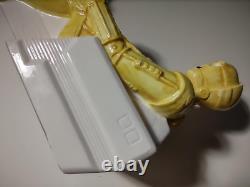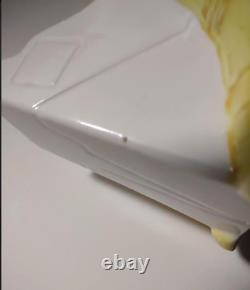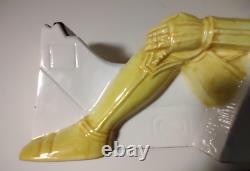 C3PO ceramic tape dispenser very rare. This one in excellent shape almost new. Used as a tape dispenser. Works better if you extend the plastic dispenser tips with a little tape. Ceramic with a beautiful yellow glaze and white.
Metal tape cutter is aged but works great. 7" long x 3" wide x 5 tall a good size.
2 imperfections : one is a mark on his left arm seen in the photo. Mighty be a tiny chip cause it is discolored, second mark is a tiny black mark on the white are on the edge in the front. The last photos display the 2 marks. You can put it in a display case or be ultra cool with it on your desk... Although people will be trying to steal it.
One of the best merchandising objects released May the force stick with you..